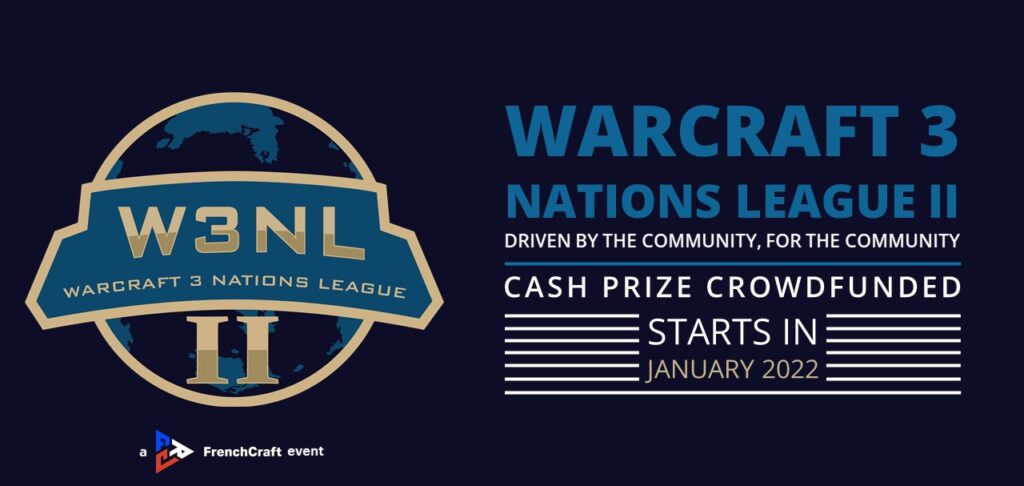 Format (more informations here) :
Groups played in round-robin (all teams meet each other)
1x 2v2 + 3x 1v1. All matches are mandatory. Bo1 ace match in case of a draw*
Rank is determined, in priority, by the number of points (1 point per map, no points for an Ace match), then the number of matches won, then number of maps lost, then score in the face-to-face match. A 2-0 victory gives 3 points to the winning team. 2-1 gives 2 points to the winning part, and 1 point to the loser.
Europe and America: 1st of each groups advance to Group Stage. 2nd places of each group will play an inbetween stage in form of a bracket. Each winner advance to Group Stage
=> A total of 6 teams advance to Group Stage.
* Example of an Ace match requirement:
Nation A vs Nation B
Game 1 : Nation A won 2/0 => Nation A score 3 points
Game 2 : Nation B won 2/0 => Nation B score 3 points
Game 3 : Nation A won 2/1 => Nation A score 2 points & Nation B score 1point
Game 4 : Nation B won 2/1 => Nation B score 2 points & Nation A score 1point

Final score is 6/6, therefore an AceMatch is necessary to determinate the winner – this extra point doesn't count for the overall ranking, but will be used a major condition in case of tie-break. Nation A won ace match 1/0 => Each Nation scored 6 points to the overall Ranking and Nation A would pass to next round in case of tie-break with Nation B.
Important: Vetoes and lineups are being done on NWC3L.com – please create an account there as it's mandatory!

REGIONAL QUALIFIERS
Drawing for Europe region groups has been done live on our Twitch channel. If you want to rewatch it, click on this link.

Group A
Group B
Group C
Group D
Admin:

Totoro

Admin:

Nuhiro_Masuda

Admin:

Ember

Admin:

Psike & RainMaker

Germany
Russia
Poland
Brazil
Netherlands
Bulgaria
Norway
Mexico
Croatia
United Kingdom
Serbia
Argentina
Greece
Czech Republic
Uzbekistan
Bolivia
Turkey
Belarus
Swizerland
Peru

Schedule:
Matches can be arranged during the same week if both teams can't make it at the default time below
January 22nd, 17:00 CET
Netherlands vs Croatia
Greece vs Turkey
Bulgaria vs United Kingdom
Czech Republic vs Belarus
Norway vs Serbia
Uzbekistan vs Switzerland
January 22nd, 17:00 EST
Brazil vs Mexico
Argentina F – 5 Bolivia

Germany,

Russia,

Poland and

Peru don't play on this playday.
---
January 29th, 17:00 CET
Netherlands vs Greece
Croatia vs Germany
Bulgaria vs Czech Republic
United Kingdom vs Russia
Norway vs Uzbekistan
Serbia vs Poland
January 29th, 17:00 EST
Brazil 5-F Argentina
Mexico vs Peru

Turkey,

Belarus,

Switzerland and

Bolivia don't play on this playday
---
February 5th, 17:00 CET
Croatia vs Greece
Turkey vs Germany
United Kingdom vs Czech Republic
Belarus vs Russia
Serbia vs Uzbekistan
Switzerland vs Poland
February 5th, 17:00 EST
Mexico 5-F Argentina
Bolivia vs Peru

Netherlands,

Bulgaria,

Norway and

Brazil don't play on this playday
---
February 12th, 17:00 CET
Netherlands vs Turkey
Greece vs Germany
Bulgaria vs Belarus
Czech Republic vs Russia
Norway vs Switzerland
Uzbekistan vs Poland
February 12th, 17:00 EST
Brazil vs Bolivia
Argentina F-5 Peru

Croatia,

United Kingdom,

Serbia and

Mexico don't play on this playday
---
February 19th, 17:00 CET
Croatia vs Turkey
 Netherlands vs Germany
United Kingdom vs  Belarus
 Bulgaria vs Russia
Serbia vs  Switzerland
 Norway vs Poland
February 19th, 17:00 EST
 Mexico vs Bolivia
 Brazil vs  Peru

Greece,

Czech Republic,

Uzbekistan and

Argentina don't play on this playday
---
Single-elimination Bracket
February 26th, 17:00 CET
TBD