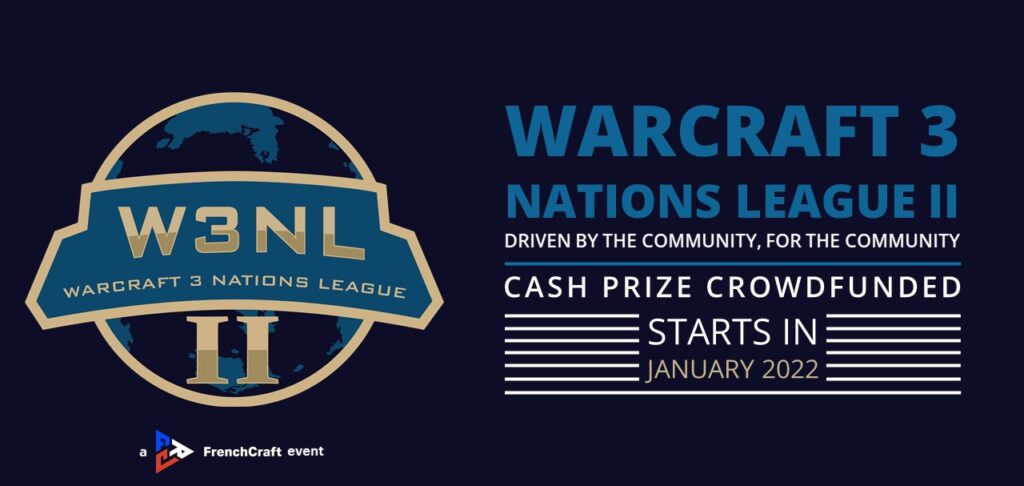 Format (more informations here) :
Start date: March 5th, 2022
Groups played in round-robin (all teams meet each other)
1x 2v2 + 3x 1v1. All matches are mandatory. Bo1 ace match in case of a draw*
Rank is determined, in priority, by the number of points (1 point per map, no points for an Ace match), then the number of matches won, then number of maps lost, then score in the face-to-face match. A 2-0 victory gives 3 points to the winning team. 2-1 gives 2 points to the winning part, and 1 point to the loser.
1st and 2nd of each groups advance to the World Finals (4 teams)
* Example of an Ace match requirement:
Nation A vs Nation B
Game 1 : Nation A won 2/0 => Nation A score 3 points
Game 2 : Nation B won 2/0 => Nation B score 3 points
Game 3 : Nation A won 2/1 => Nation A score 2 points & Nation B score 1point
Game 4 : Nation B won 2/1 => Nation B score 2 points & Nation A score 1point

Final score is 6/6, therefore an AceMatch is necessary to determinate the winner – this extra point doesn't count for the overall ranking, but will be used a major condition in case of tie-break. Nation A won ace match 1/0 => Each Nation scored 6 points to the overall Ranking and Nation A would pass to next round in case of tie-break with Nation B.
Important: Vetoes and lineups are being done on NWC3L.com – please create an account there as it's mandatory!

GROUP STAGE
Group A
Group B
Admin:

Ember

Admin:

Totoro

China
South Korea
Sweden
Peru*
France
Ukraine
Poland
Netherlands*
Brazil
Germany
Serbia
UK
* As Germany, UK, Ukraine and South Korea teams were not willing to play against Russia, Russia has been replaced by Netherlands to avoid a situation of a « free » pass to the winner bracket that wouldn't have had any sense. USA didn't manage to gather a team and therefore were replaced by Peru. Both Netherlands and Peru are the teams that lost during the tie-breaker matches.
---